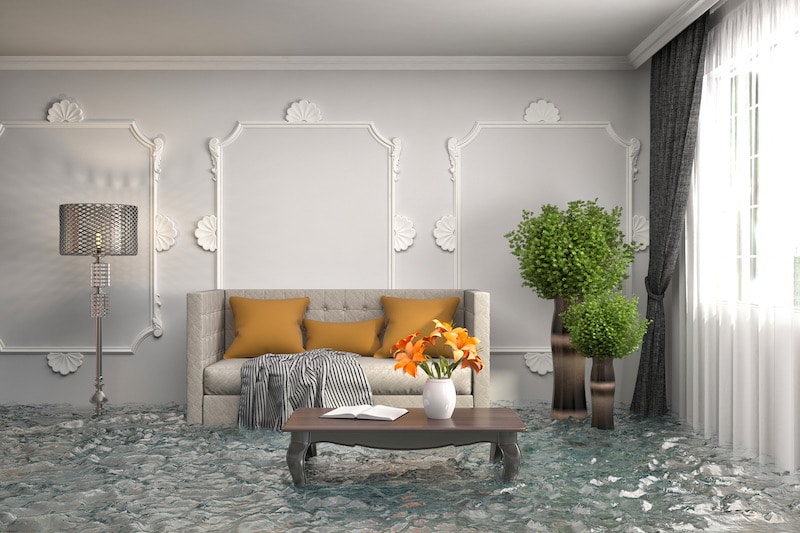 20 Apr

5 Principles Used to Dry Out a Water Damaged Building

According to the IICRC, the task of water damage restoration should be done through five principles.  Each principle is equally important and should not be missed.

Principle 1 – Provide for the Safety and Health of Workers and Occupants

It is imperative that all safety hazards be identified and eliminated immediately.  It is the responsibility of the restoration contractor to provide for the health and safety of workers and occupants during the entire restoration project.

Principle 2 – Document and Inspect the Project

In order for a proper scope of work to be completed, the extent of water migration must be evaluated.  The amount of moisture absorbed by materials also needs to be determined.  Once the drying process begins, progress must be verified and achieved by frequent inspection and monitoring.

Principle 3 – Mitigate Further Damage

The initial inspection not only determines the extent of moisture intrusion, but also evaluates the potential for additional water damages.  It is of utmost importance that any potential further damage be stopped immediately.  

Principle 4 – Clean and Dry Affected Areas

Contaminated materials that can be restored will require cleaning before or after the drying process.  Restoration contractors will control the drying process to produce the most efficient drying.  Knowledgeable contractors know that each job site is different and will adjust methods based on the individual situation.

Principle 5 – Complete the Restoration and Repairs

The job is not considered complete until all affected materials are clean, dry and in the same condition or better than before the loss occurred.

When hiring a restoration contractor, it is imperative to call a knowledgeable firm that hires only IICRC certified technicians so that the above principles will be followed during the drying process.  Orange County Construction 911, is a highly qualified, certified firm that always follows the drying principles to get your building back to normal as quickly as possible after a water damage.