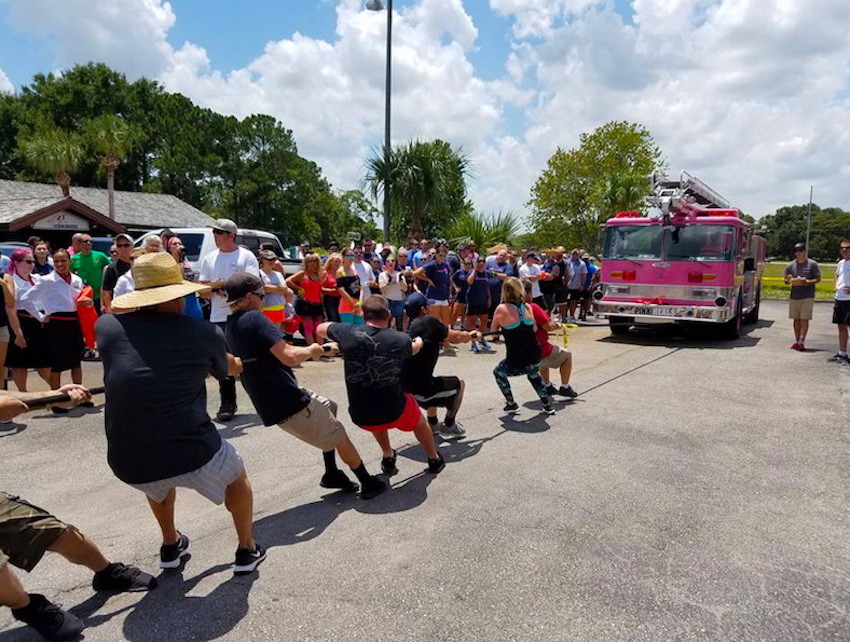 08 Aug

Lake Mary Pumper Pull

 Event Occurred July 30, 2016
Ever think about pulling a 25,000-pound Fire Truck?  Well, Fire Fighters in central Florida do it for fun. Actually Fund Raisers.  The men and woman of the Fire Service understand "Brotherhood".  Fire Fighting is a Team Event, so we don't allow for "Lone Wolf's" or "Freelancers".  Team work is key to safe fire ground operations. So when a team member needs help we all pitch-in.
A Lake Mary, Florida fire fighter's family member was in need of help because of a rare and dangerous medical condition. Even with insurance coverage situations like this require lots of support.  Fire Fighters are very competitive my nature, so creating 10 member teams to pull a 25.000-pound Fire Engine is a Hot Ticket for a Fund Raiser.
Our team of Emergency Directors from 1-800-BOARD-UP and Orange County Construction 911 were there to answer the "Call to Duty".
WELL DONE, Lake Mary, Florida Fire Department
Larry Stone
Director of Emergency Operations – Volusia County
1-800-Board-Up / Orange County Construction 911
Emergency Construction Services Fire Damage Restoration •
Water Extraction • Dry-Out • Water Leak •
Water Damage •  Sewage Backup
Smoke • Storm and More
Orange County Construction 911, Inc.
In Case Of Emergency: 407.855-0404