12 Mar

Serving Community is Important!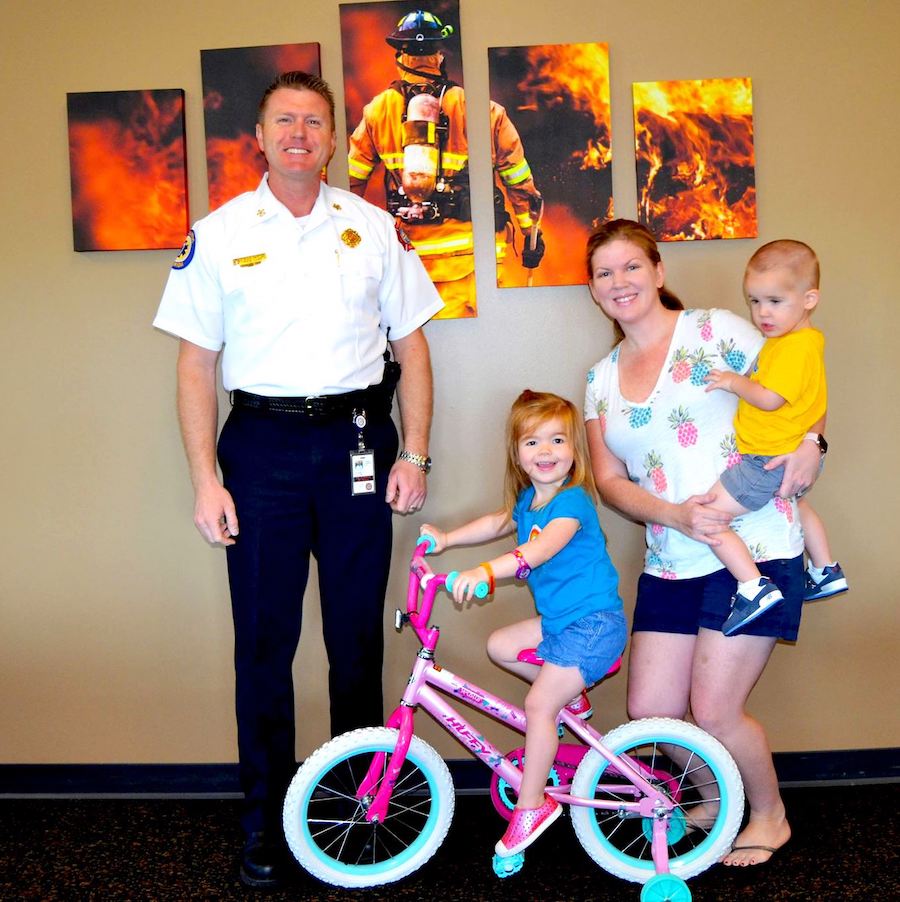 Maitland Fire-Rescue Department
Three-year-old Sophia Santana and her family visited the Maitland Fire-Rescue Department today to pick up her prize from Saturday's Open House at Station 45.
Sophia was selected in one of two drawings for new bicycles, courtesy of  OCC911. Other winners received smoke and carbon monoxide alarms, a fire extinguisher, and other prizes.
Congratulations to Sophia and her mom, Amy.